Dr Sophie Lynch B.A., M.B., B.S. (Syd), Dip Med (Sexual Health), F.R.A.N.Z.C.O.G., is a Sydney based female Obstetrician and Gynaecologist.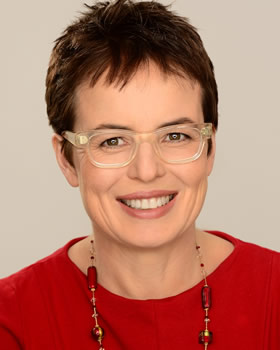 After schooling in Queensland, Dr Lynch graduated BA, MB, BS from the University of Sydney in 1988, with an additional Diploma of Medicine (Sexual Health - University of Sydney 1995).
After residency at St Vincent's Hospital, Dr Lynch trained in Obstetrics and Gynaecology at St Margaret's Hospital in Darlinghurst and Liverpool and Fairfield Hospitals in Sydney, prior to a research year in Vancouver in Gynae-oncology at the British Columbia Cancer Agency and Vancouver General Hospital.
Dr Lynch was admitted as a Member of the Royal Australian and New Zealand College of Obstetricians and Gynaecologists RANZCOG (MRANZCOG) in 1994. She completed further training at the Sydney Sexual Health Centre (Sydney Hospital) and was a senior registrar at Royal North Shore Hospital in 1996, obtaining her Fellowship of the College in 1997 (FRANZCOG).
Dr Lynch was in public practice as a Visiting Medical Officer in Obstetrics and Gynaecology at Manly Hospital from 1997-2003 and has been in full-time private practice since 1998.
Dr Lynch is married with three children.
All appointment and enquiries phone: 9460 6400